Northrop Grumman Hands-On Engineering Info Fair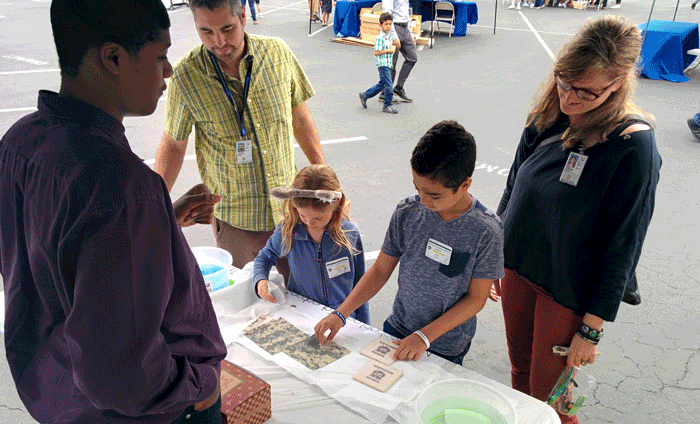 Omni Nano presented at Northrop Grumman's annual "Take Our Daughters and Sons to Work Day" at the Hands-On Engineering Info Fair on June 23, 2017. This year over 800 children, ranging from elementary to seniors in high school, registered to participate with their parents.
We were excited to have one of our top youth ambassadors demonstrating the power of nanotechnology to teens, pre-teens and their parents at the Fair. The hands on experience not only informs and educates people to the possibilities of nanotechnology, but also teaches our youth ambassadors the confidence needed to successfully interact within a corporate/workplace environment.
Kaiden, a high school student volunteering at Omni Nano, commented: "The experience was delightfully insightful to the interests held by prolific science seekers across the state. I really didn't expect to see so many congregate to our nanoscience booth, but It was a welcome sight indeed.  Discussion over nanoscience often graduated to how it's going to be used in the future. I often talked about medicine, devices, and purification, but I loved reminding all present that the future is their design. Nanoscience will be what they make of it.  The 2017 Northrop Grumman Hands on Engineering Fair hilighted some of the most enamouring additions to science yet. It was a honor to be with OmniNano involved in the displays."