A Big Day of Nano at the 17th Annual NanoBCA Conference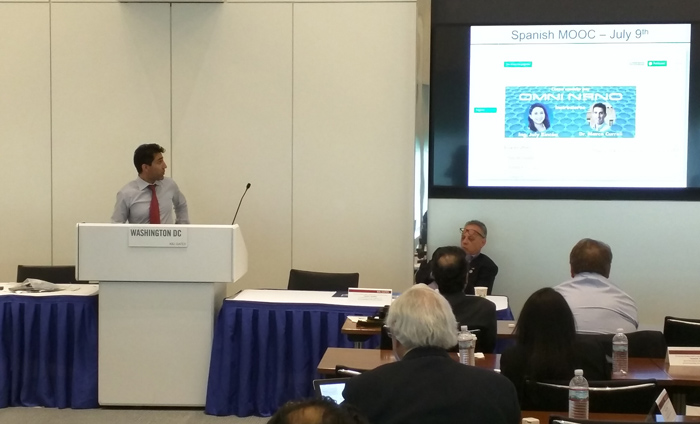 It was a honor to speak for the fifth year in a row at today's annual conference of the NanoBusiness Commericialization Association (NanoBCA). Being the only nonprofit organization with nanotechnology educational programs for high school and community college audiences, it is important for Omni Nano to regularly share the progress of our digital courses and online curriculum with the nanotechnology community.
The US is falling behind on the world stage when it comes to STEM education and innovation. Modern digital STEM courses, such as those created and offered by Omni Nano, are helping new kids discover the fascinating world of science and engineering.
NanoBCA is the only national nonprofit devoted to the advocacy and advancement of research and innovation in nanotechnology. As always, the 17th Annual NanoBCA Conference provided executives and professionals from around the country the opportunity to personally update and network with their peers in the nanotechnology community, including representatives from academia, research, government, and various nanotechnology-related industries.
Check out some highlights from the day below! Click here to learn more about NanoBCA.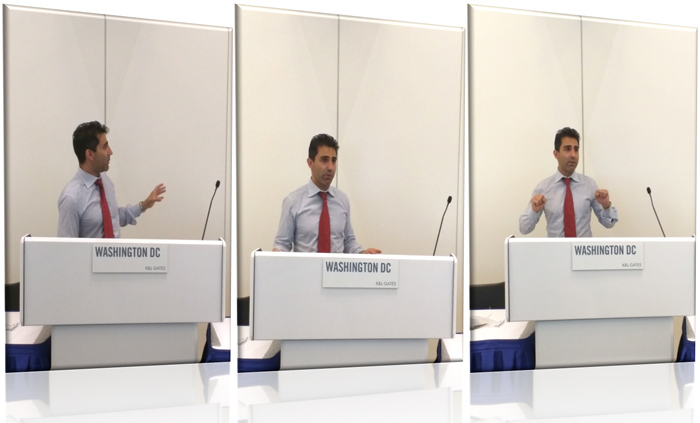 Dr. Marco Curreli, our Founder and Executive Director, is pictured above giving a talk entitled, "Inspiring the Next Generation of Scientists, Engineers, and Entrepreneurs of Nanotechnology." We are thankful to all NanoBCA members and speakers who expressed their support for our cutting-edge programs!
---
The day was packed with a full agenda:
NanoBCA's Executive Director, Vincent Caprio, provided the opening remarks alongside host firm K&L Gates Partner, Paul Stimers.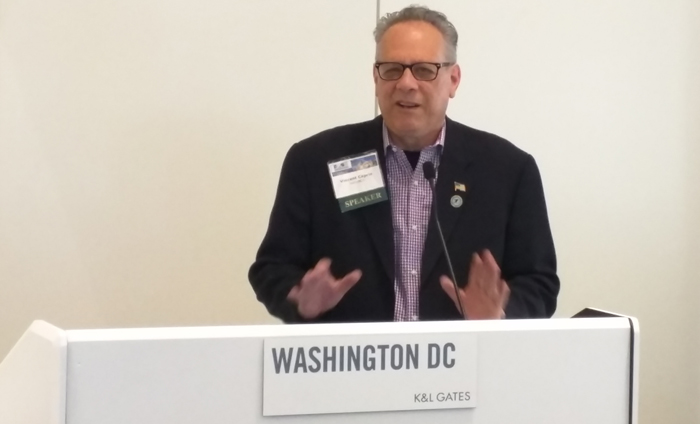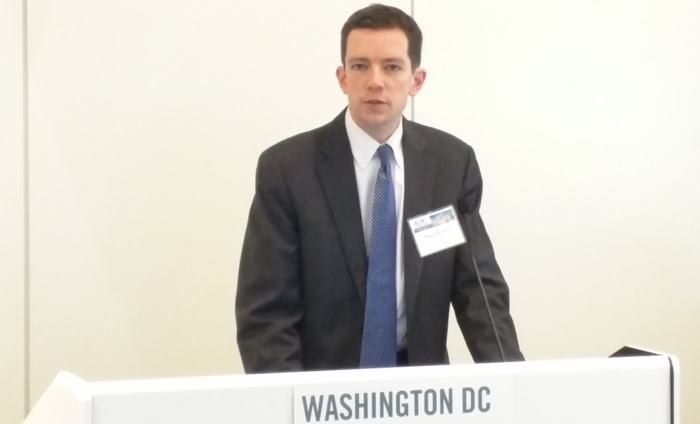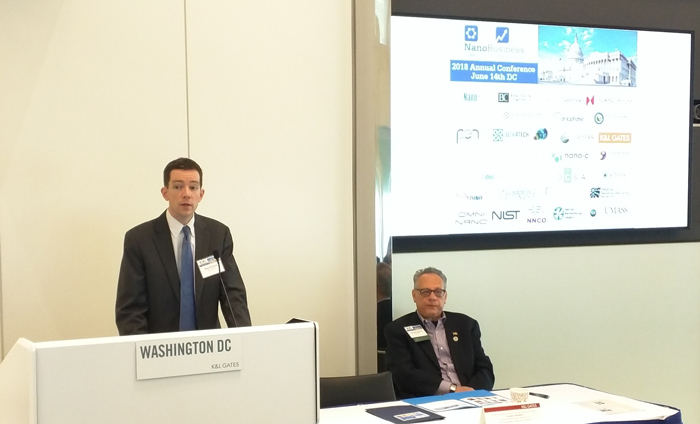 ---
Dr. Arpana Verma, Chief Science Officer of NanoMech, spoke about the "Supercycle of Innovation and Commercialization."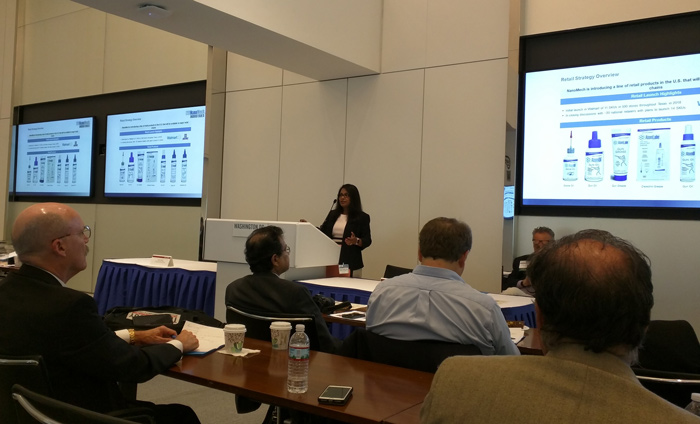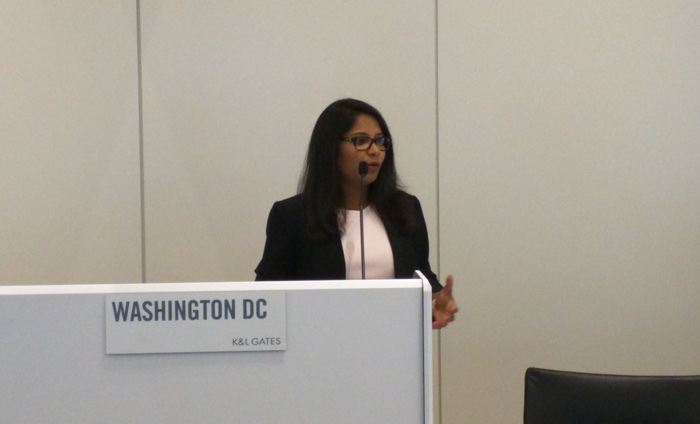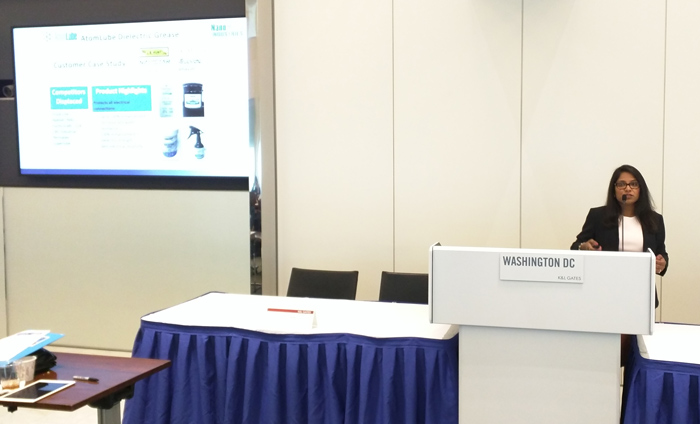 ---
Dr. Samuel Brauer, Principal of Nanotech Plus, gave a talk discussing "Nanotechnology in Medicine: How Much Progress?"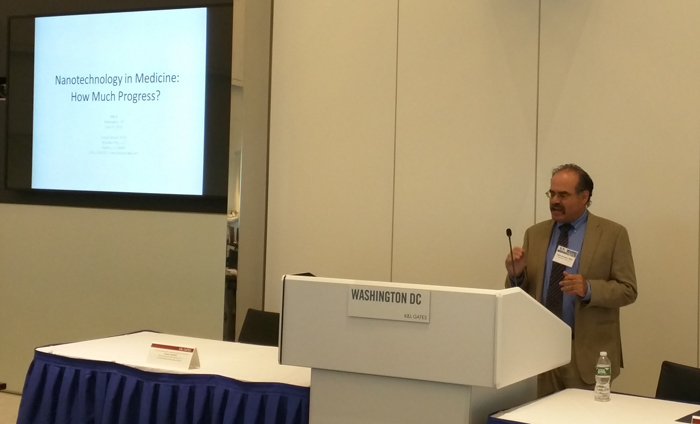 ---
Dr. Matthew Putman, CEO of Nanotronics Imaging, talked about "Moving toward Abundance through Molecular Nanotechnology."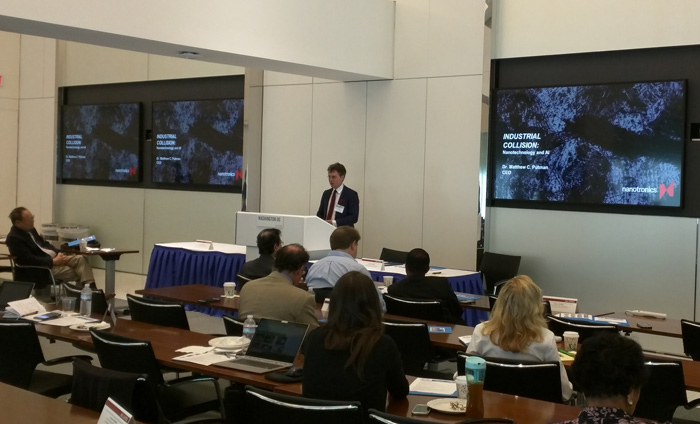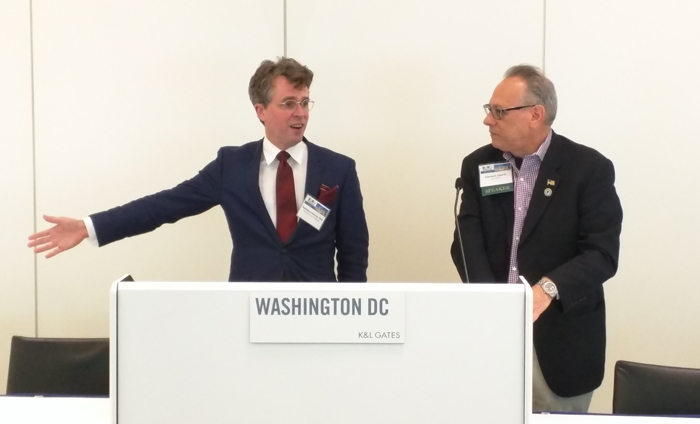 ---
Jim Alwood, Program Manager of the US Environmental Protection Agency (EPA)'s Office of Pollution Prevention and Toxics' Chemical Control Division, updated the nanotechnology community about "TSCA New Chemical Activities and Reporting Rule for Nanoscale Materials."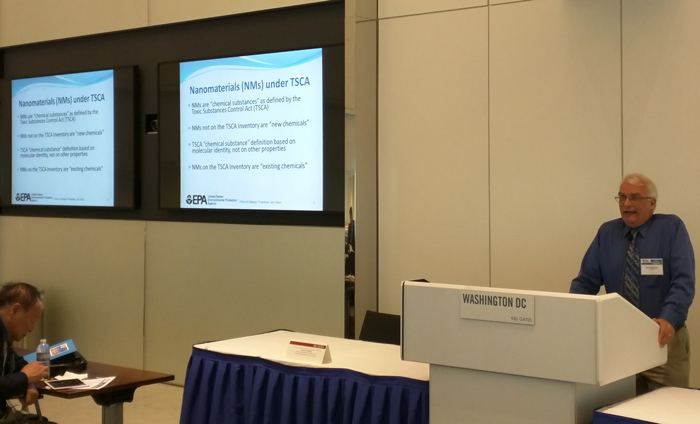 ---
After Lynn L. Bergeson, Managing Director of Bergeson & Campbell, provided the "2018 EHS Regulatory Overview: Key Domestic and International Developments," she was honored with the Lifetime Achievement Award from NanoBCA in recognition for her dedicated service and diligent work for the community. Congratulations, Lynn!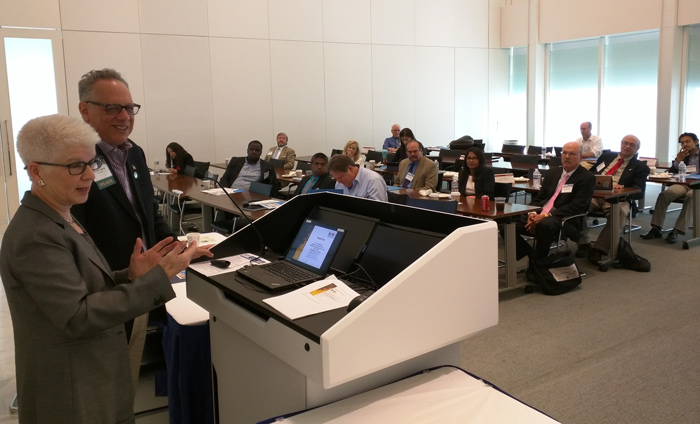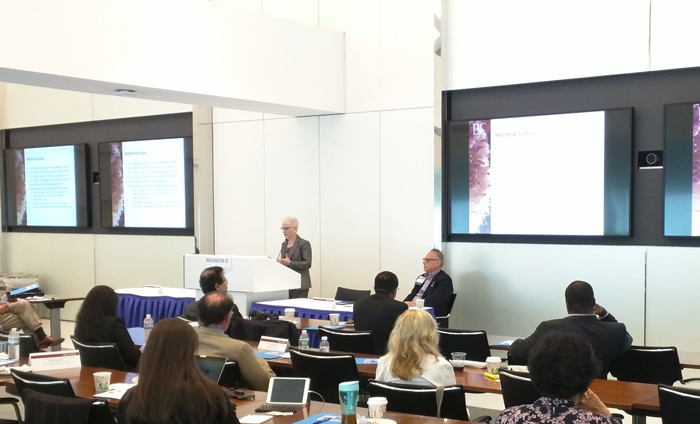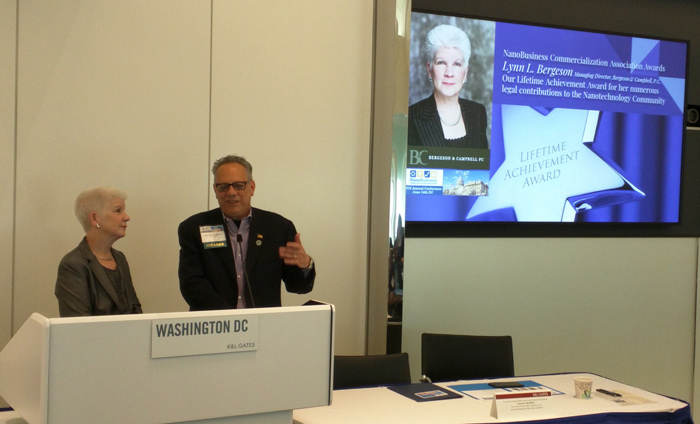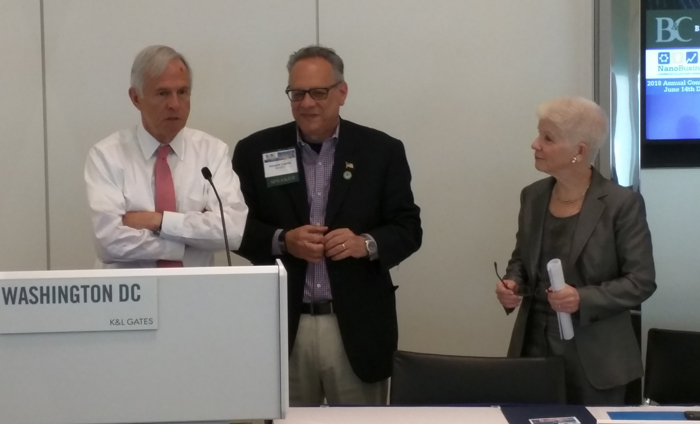 ---
Dr. Ajay P. Malshe, Distinguished Professor of Mechanical Engineering at the University of Arkansas, gave a presentation entitled "Beyond the Bounds" regarding hot topics in the future of science. Dr. Malshe was also honored with the Lifetime Achievement Award from NanoBCA for his rich history of nanotechnology innovations. Congratulations!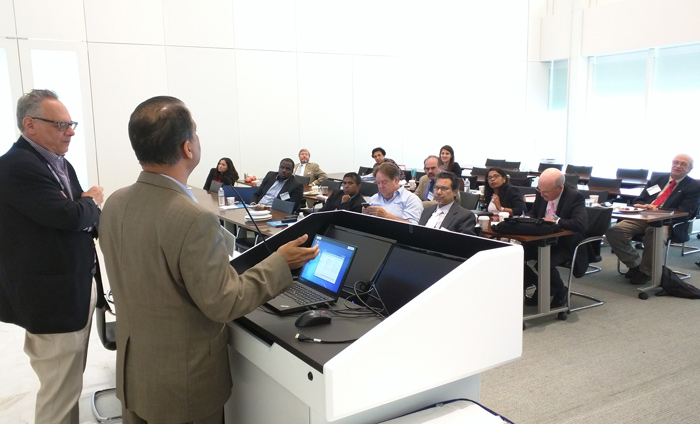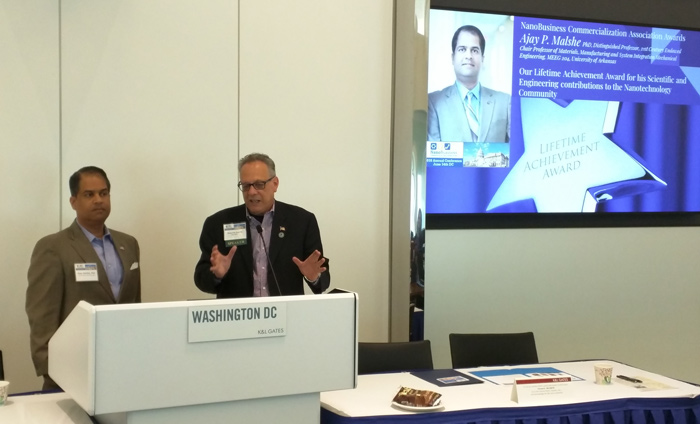 ---
Dr. Carleton J.C. Hsia, Founder and CEO of AntiRadical Therapeutics, talked about "One Belt and One Road Initiative: Impact of Huangdi Neijing and Nano Quantum Medicine."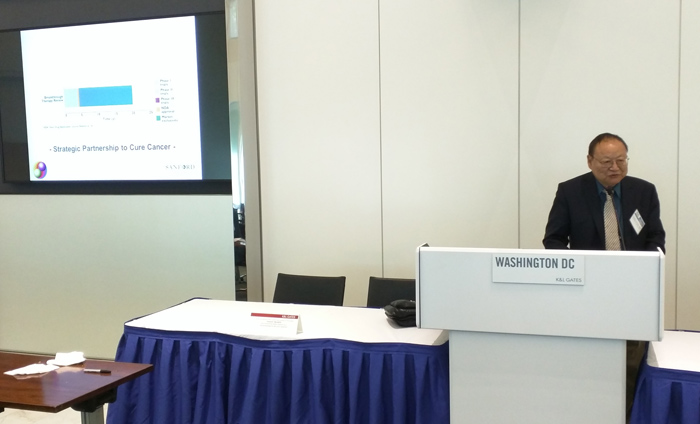 ---
Jim Hurd, Director of GreenScience Exchange, updated the community about "Nanotechnology Investing: State of the Union 2018."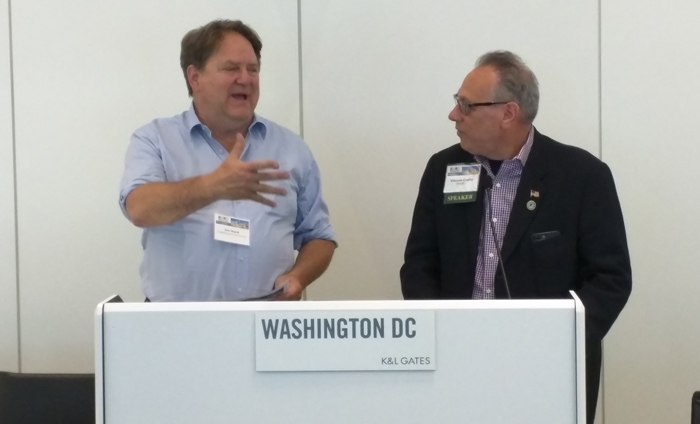 ---
Penelope T. Salmons, President and COO of Fibrtec, shared her company's "Roadmap for Scaling up and Commercialization."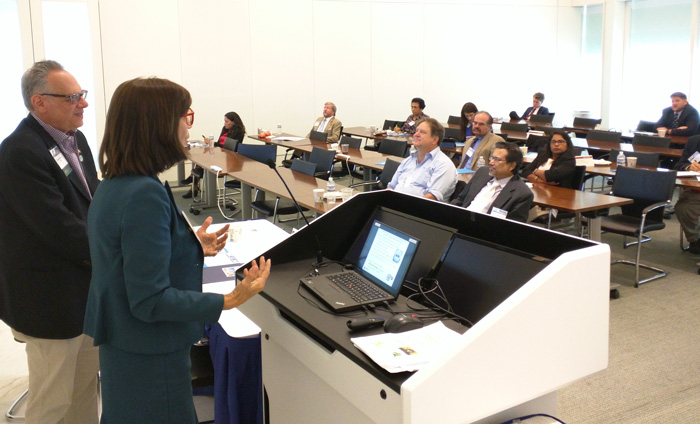 ---
Dr. Matthew Hull, Associate Director of Innovation and Entrepreneurship at NanoEarth as well as President and Founder of NanoSafe, discussed "Patents, Predictions, and Pivots: The Possibilities and Peril of Nanotechnology Entrepreneurship."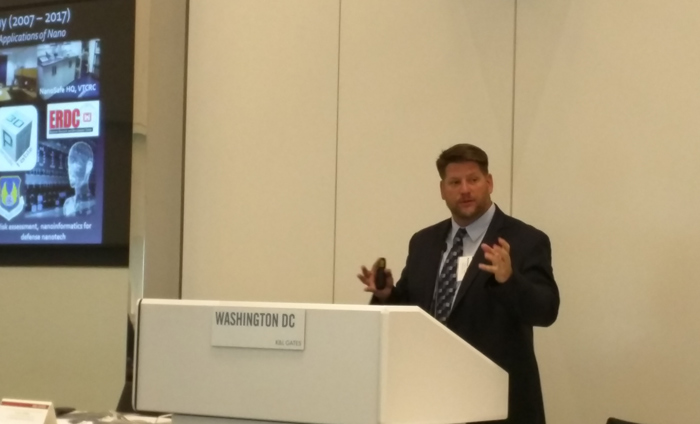 ---
Dr. Anis Rahman, President and CTO of Applied Research & Photonics, gave a talk about "Nanometrology Horizon: Emergence of Terahertz Nano-imaging via Overcoming the Wavelength Barrier."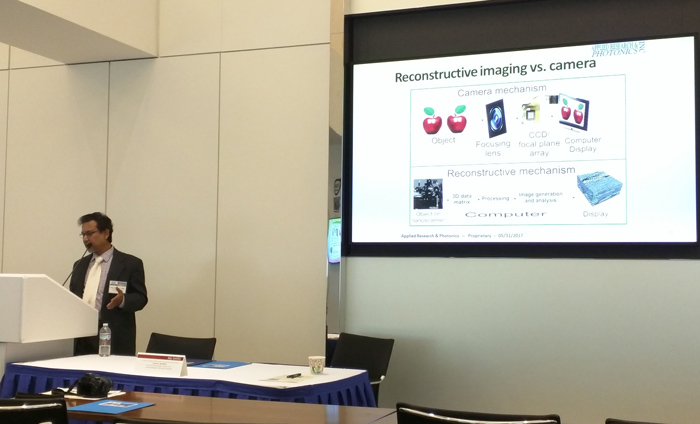 ---
Finally, a representative from the FBI provided insights from the Bureau's Economic Espionage Program, which works to prevent innovative companies such as those in the nanotech industry from threats to their valuable intellectual property.