Presenting at the 2018 Digital Media Educators Conference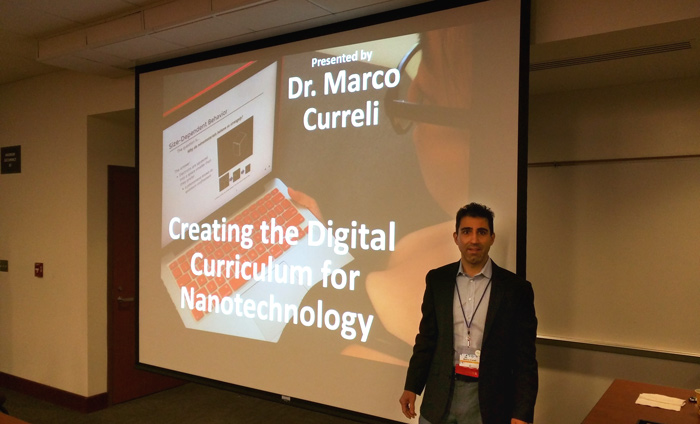 The annual Digital Media Educators Conference (DMEC) brings together community college professors from all over California on a common mission to add the latest developed tools to their teaching toolboxes.
The DMEC highlights the importance of moving toward digital learning platforms to keep up with current and future demand. By 2025, the world's population will increase by 500 million – and the number of people with mobile internet access will increase by 1 billion. Many of these late adopters will be seeking a high-quality online education. After all, top futurist Thomas Frey predicted that an online school will be the largest internet company by 2030.
Omni Nano's fully digital nanotechnology curriculum is already available and we can't wait to provide the next billion learners with the opportunity to get an affordable, high-quality nanotechnology education online.
At this year's conference, we gave a popular presentation outlining the blueprint for creating such digital curricula that can be easily adopted into standard, online, and hybrid classrooms. By fully digitizing curricula, they can be made widely available on most online learning platforms – and can be translated into virtually any language in a matter of hours. We are proud to have inspired attendees from both academia and industry with our talk, and we enjoyed learning from all of the other presenters.
Check out the abstract for our talk here: Looking Forward to Digital Media and Business Educators Conference