Alhambra High School Can't Get Enough Nano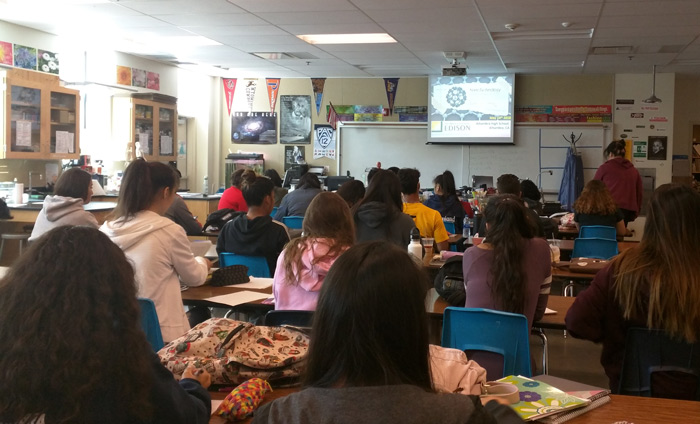 It's always a pleasure to deliver workshops at Alhambra High School. Today, we presented three workshops to 90 students in Anatomy and Environmental Science classes. The students were particularly interested in how nanotechnology will impact the field of medicine.
We are grateful to Edison for their continued support of these local workshops!