WLAC Nano Class Ends With a Bang!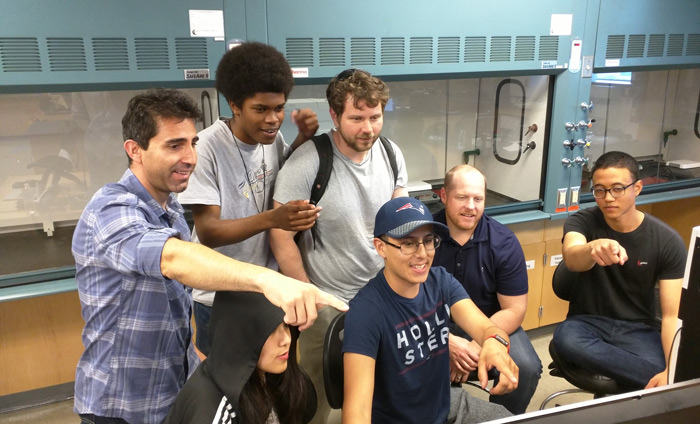 Time for some bittersweet news! This semester's Introduction to Nanotechnology class at West Los Angeles College (WLAC) has come to a close. Overall, the class did very well and was inspired to continue their nanotechnology/STEM education.
It has been forecasted that nanotechnology will become a trillion-dollar industry and provide millions of well-paying jobs within the next couple of years. By teaching the fundamentals of nanotechnology, Omni Nano is preparing students with some of the skills that can land them a fulfilling and lucrative career, even directly out of community college.
Notably, thanks to a partnership with Hitachi, students learned how to prepare, view, and image samples with advanced microscopes found in many modern nanotechnology/STEM laboratories. As the class was digitally hosted on Canvas, an online learning platform, another such relevant skill students gain from Intro to Nanotech is the ability to navigate hybrid and online learning/working environments.
Southern California has rich hub of innovative companies and technologies, but a relative dearth of skilled STEM workers in its local workforce. Omni Nano and WLAC are working hard to nurture a passion for STEM into more local students to fill this gap.
This was Omni Nano's second time providing this new, cutting-edge course to WLAC students. Graduates from last year's class are now pursing engineering, materials science, and other STEM majors at prestigious universities such as UCLA and UC San Diego. Based on their performance and enthusiasm, this year's class seems poised to follow in their footsteps.