Busy Preparing our High-Tech Student Giveaways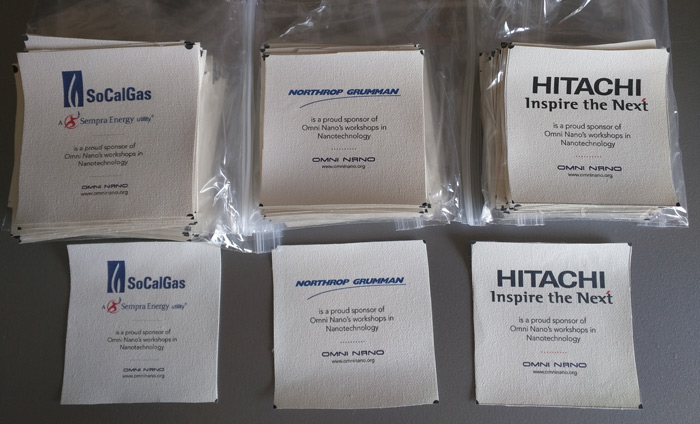 Omni Nano volunteers have been busy preparing new super-hydrophobic cloth samples, one of our popular workshop giveaways for students. Although the tiles look like typical pieces of cotton cloth, they are actually super water-resistant. Instead of soaking into the material, water beads up on their surface, unable to penetrate. No wonder they're such a beloved part of our workshops!
Thank you so much to all of our sponsors! We couldn't have done this without the support of recurring sponsors SoCalGas, Northrop Grumman, and Hitachi. Many thanks to Go Graphics & Printing for the usual amazing printing work. Last but not least, a billion thanks to UltraTech for applying the "magic" nanotech coating that brings it all together!