Downtown Magnets High School Students Mesmerized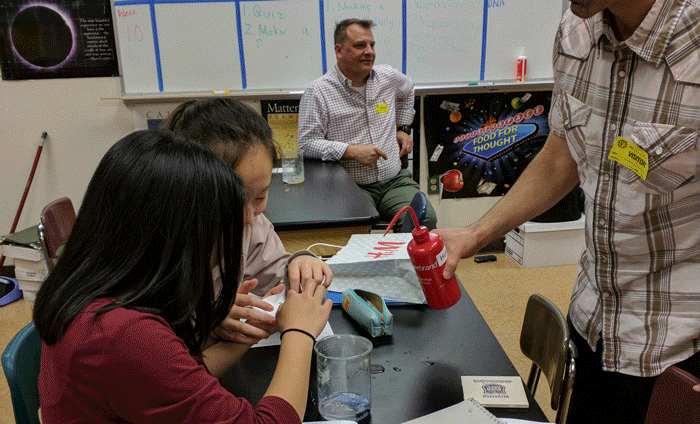 Downtown Magnets High School hosted four workshops over two days, introducing a total of 120 students to Nanotechnology. Mr. Lee and Dr. Curreli met through UCLA's CNSI workshops and were excited to share Omni Nano's Introduction to Nanotechnology Workshop with Magnets. Students were amazed to learn about the intricacies of nanotechnology's use in invisibility spheres. Science fiction is becoming science fact, due to advances in nanotechnology.
Omni Nano is grateful for the support of our sponsor, Southern California Edison for making these workshops possible.