Samueli Academy Aces Nanotechnology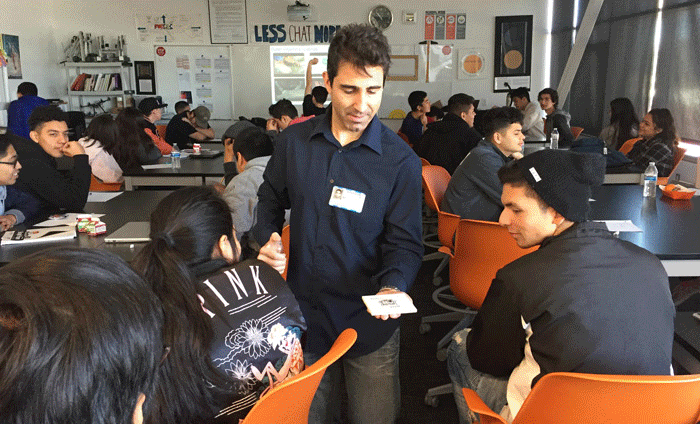 Omni Nano always enjoys sharing Nanotechnology with the students of Samueli Academy. The Academy focuses on a "whole" student learning environment and are also using Omni Nano's course curriculum through Canvas (MOOC – Massive Open Online Course). The Academy is a great example of bringing 21st Century Science Standards into the classroom.
Thank you, Nino Polizzi, for invited us back to share our Nanotechnology Workshop with your students. It was a great experience.