First Nanoscience Workshop of the Year at CNSI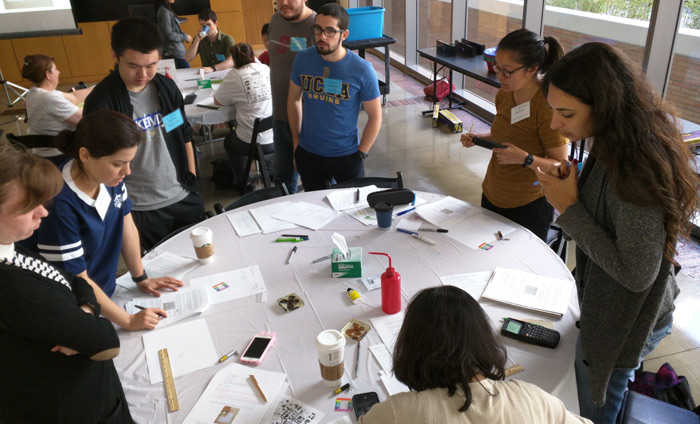 Each year, the California NanoSystems Institute (CNSI) at the University of California, Los Angeles (UCLA) hosts a "teach the teachers" program. This free program provides science teachers with all of the resources they need to provide their students with exciting and fun nanotechnology-based lab activities. Our founder, Dr. Marco Curreli, always has a wonderful time volunteering and helping fellow educators inspire their students in STEM.
Today was the first workshop of the school year and attracted more than 30 local educators. The workshop focused on measurement at the nanoscale, which is typically done by expensive and sophisticated instruments. In this lab, science teachers learned how to measure the size of molecules using simple light diffraction. Participants were blown away that they could calculate measurements in the 1-nm range, and their students are sure to be inspired as well.