Free Online "Introduction to Nanotechnology" Class Available Now!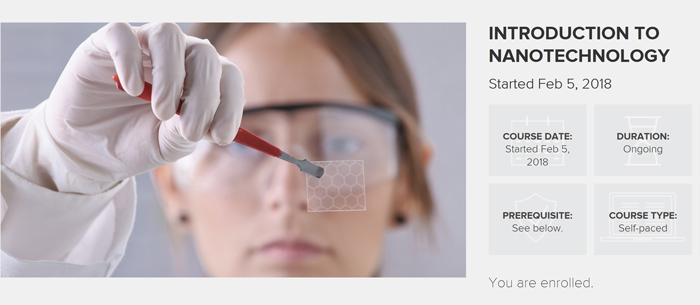 Omni Nano is thrilled to announce that we have launched our first free online class! "Introduction to Nanotechnology" is a short, self-paced course introducing the fundamentals of nanotechnology, including how it works, what its applications are, and how to continue your journey from nanotechnology education to professional career. This MOOC (massive open online course) is hosted on the Canvas network and is geared toward high school students, but participants of all ages are welcome to join and to learn.
Learn how you can help save the world with nanotechnology – click here to enroll now!
We look forward to "seeing" you in class soon!