GuideStar Recognizes Omni Nano's Commitment to Transparency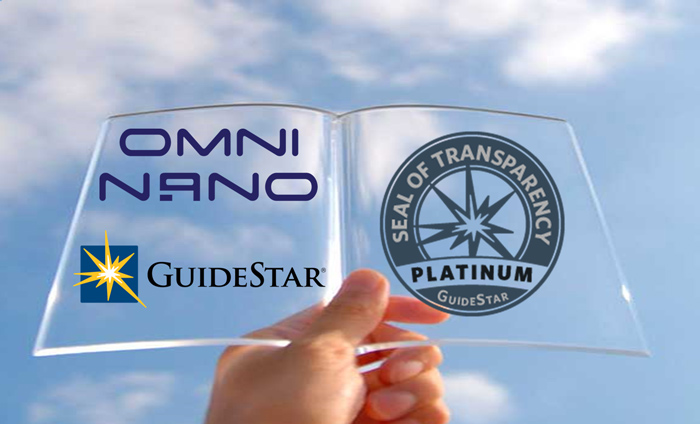 For the third year in a row, Omni Nano has been recognized as a GuideStar Platinum member for our commitment to organizational transparency. GuideStar encourages charitable giving by facilitating transparency among non-profit organizations. Our Platinum status puts us in the top 0.5% of non-profits, proving that we are indeed an open book. Click here to view our full GuideStar profile and take a look for yourself.
Thank you, GuideStar!