New Workshops with LEGO-Inspired DIY Microscopes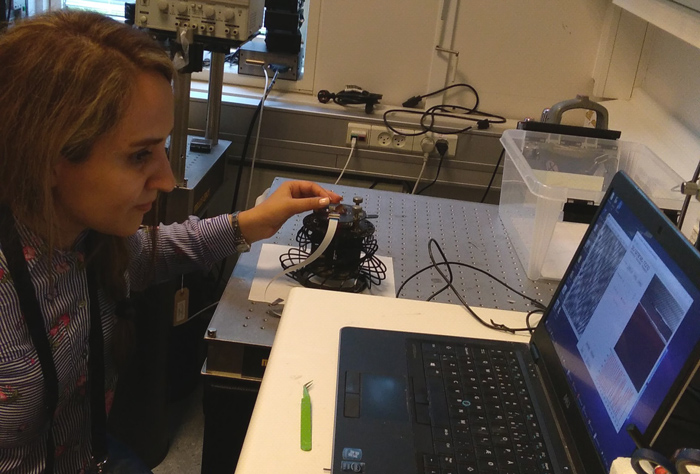 Omni Nano is thrilled to announce our collaboration with Denmark-based microscopy company, Strømlinet Nano, a spin-off from the LEGO Foundation's LEGO2NANO project. The LEGO2NANO project and Strømlinet Nano promote nanotechnology education by redefining play and re-imagining learning.
The company produces LEGO-style, do-it-yourself (DIY) probe microscopes that can produce images of atomic surfaces, making it the most cost-effective nano-imaging tool in the world. An Atomic Force Microscope (AFM) is an advanced probe microscope that is typically far too expensive for students to access prior to graduate school. Strømlinet Nano's portable AFMs pack a lot of power at a small fraction of the cost of a traditional AFM, enabling access to millions more students around the world.
Through this valuable partnership, Omni Nano will be able to bring Strømlinet Nano AFMs into future classes and workshops. For the first time ever, high school students will have the opportunity to explore nanoscale objects by operating this powerful instrument firsthand. Check out the video below to see it in action!