Omni Nano Will Present at NanoBCA Conference in DC!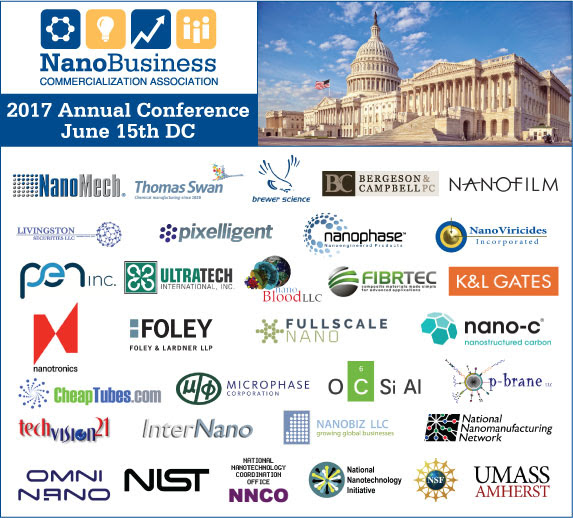 Omni Nano is excited to return to the NanoBusiness Commercialization Association's (NanoBCA) 16th Annual Conference in Washington DC on June 15, 2017!
We will be presenting in the afternoon schedule and are honored to be listed as presenters along with various Nanotech companies. Omni Nano will be interacting with leaders of the Nanotechnology industry and representatives from top universities along with government agencies like the National Nanotechnology Initiative! We are happy to update the community on the progress we have so far made, as well as learn from experts in private industry, representatives from government agencies, and leaders in public policy.
Conference Speakers: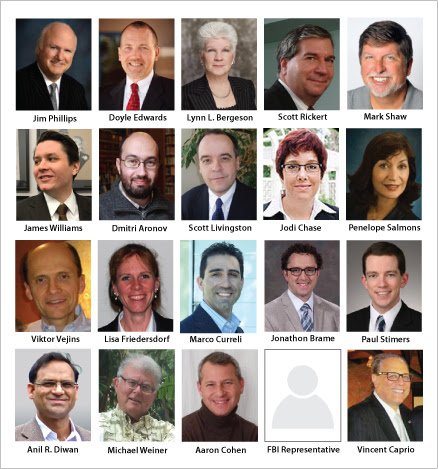 Conference Agenda:
8:45-9:00  Opening Remarks — Vincent Caprio, Executive Director, NanoBCA.
9:00-9:30  Growing the IOT: Leveraging Carbon-Based Nanotechnology to Create High-Performance Sensors — Doyle Edwards, Director, Government Programs, Brewer Science.
9:30-10:00  Nanoengineering Always Nurtures Obsolescence — Jim Phillips, Chairman & CEO, NanoMech Corporation.
10:00-10:30  Utilities for Scale — James Williams, Strategy + Communications Director, Nanotronics Imaging.
10:30-11:00  Time to Jumpstart Nanotech Small Business Growth — Scott Rickert, Chairman & CEO, PEN Inc.
11:00-11:30  Marketing and Selling Nanotechnology — Mark Shaw, CEO, UltraTech International, Inc.
11:30-Noon  Evolving TSCA Reporting Obligations for Nanoscale Materials — Lynn L. Bergeson, Managing Director, Bergeson & Campbell, P.C.
1:00-1:20  2017 Wall Street Review — Scott Livingston, Chairman & CEO, Livingston Securities LLC.
1:20-1:40  Engaging with the National Nanotechnology Coordination Office: Efforts to Promote Commercialization and Build Future Workforce — Lisa Friedersdorf, Director, National Nanotechnology Coordination Office.
1:40-2:00  Environmental Life Cycle Assessment for a Carbon Nanotube? — Dr. Mark Chappell, Research Environmental Engineer, Environmental Lab, US ERDC.
2:00-2:20  Inspiring the Next Generation of Scientist, Engineers, and Entrepreneur of Nanotechnology — Marco Curreli, PhD, Executive Director and Founder, OMNI NANO.
2:20-2:40  Dmitri Aronov, General Manager OCSiAl USA, Business Development, OCSiAl LLC.
2:40-3:00  Commercialization of Nanostructured Carbon — Viktor Vejins, President & CEO, Nano-C.
3:00-3:20  Nanotechnology & Advanced Materials: Barriers in the Journey to Market Up — Penelope Salmons, President, Fibrtec Inc.
3:20-3:40  Chicago Cubs & Nano Material: Measuring Success — Jodi Chase, CEO, FullScaleNANO.
3:40-4:00  Highly Effective and Safe Topical Drug Candidate Against Shingles — Anil R. Diwan, PhD, President & Chairman, NanoViricides, Inc.
4:00-4:20  How Nanowaves Trigger Healing Non-Invasively for Alzheimer's — Michael Weiner, Founder & New Business Director, Lumineu, Inc. and Aaron Cohen, CEO, Lumineu, Inc.
4:20-4:40  R. Paul Stimers, Partner, K&L Gates.
4:40-5:00  FBI: Economic Espionage Program.