Received the Highly Popular Water-Repelling Samples from Ultra Tech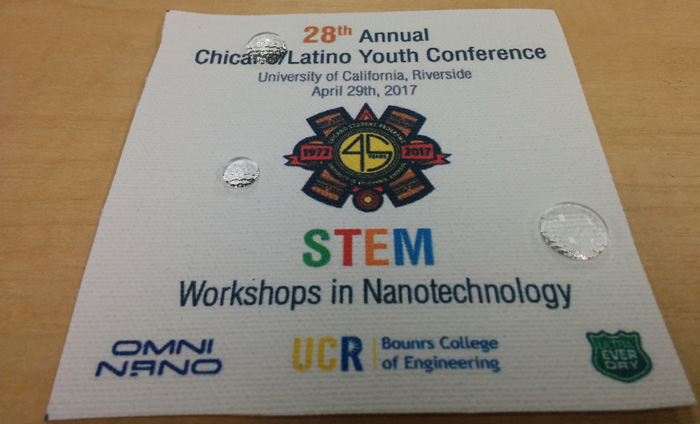 Omni Nano would like to thank Ultra Tech International for always supporting our workshops and always inspiring kids through their highly popular nanotech-coated samples. Today we have received these superhydrophobic fabric that we will be giving away at the 28th Annual Chicano/Latino Youth Conference at the University of California Riverside on April 29, 2017!
The students always love seeing nanotech in action! This is a conference for underrepresented students, and Omni Nano gives them the opportunity to be exposed to nanoscience and technologies, something they might not learn about in their regular science curriculum.
And, of course, many thanks to Go Graphics & Printing Co. for always delivering a perfect print job: high quality and short turn around!