Southern California Edison Continues to Inspire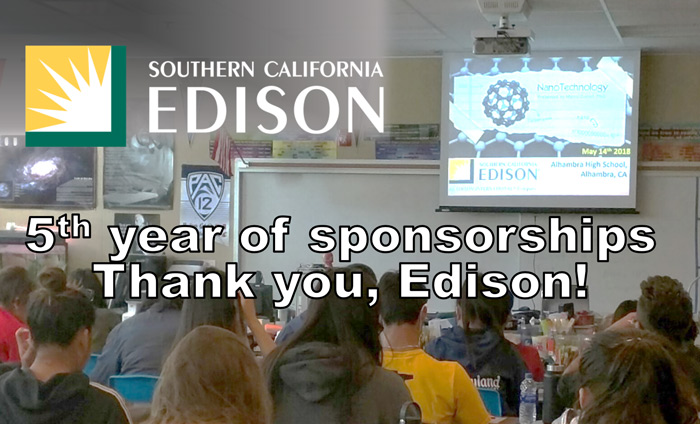 Southern California Edison continues to lead the way in corporate responsibility. For the fifth year in a row, they have awarded Omni Nano with sponsorship to provide motivational STEM workshops to schools in Edison communities in the San Gabriel Valley. Our workshops have been very popular and we are excited to inspire even more local students with this sponsorship.
Take a look at some of the feedback we've received from students after Edison-sponsored workshops:
"It helped me know what science can do to make our future better."
"It was a great opportunity for me to learn about a new field that was little known to me before the presentation. I was able to see and experience the cutting edge technologies of nanotech not only verbally and visually, but also, physically."
"The all-around explanation of nanotechnology and its applications, as well as the actual tile and cloth covered with hydrophobic material which we as students could see and test for ourselves, were my favorite parts of the presentation."
Thank you for being an engaged and passionate sponsor, Edison!