A Day Full of Nanotechnology for Alhambra High School STEM Students
It's always great to present at Alhambra High School, in Alhambra, CA. It was truly a day full of nanotechnology, starting with period 1 and ending with the USC MESA (Mathematics Engineering Science Achievement) after school program. We offered 6 workshops to about 240 students, who were all inspired and excited to learn about the potentials and applications of Nanotechnology and the future careers they can pursue in STEM fields!
Students commented:
"One thing that I enjoyed during today's workshop was the constant barrage of new ideas and applications for nanoscale objects. I found it intriguing and, in many cases, eye-opening."
"It helped me know what science can do to make our future better."
"The all-around explanation of nanotechnology and its applications, as well as the actual tile and cloth covered with hydrophobic material which we as students could see and test for ourselves, were my favorite parts of the presentation."
"It was a great opportunity for me to learn about a new field that was little known to me before the presentation. I was able to see and experience the cutting edge technologies of nanotech not only verbally and visually, but also, physically."
"My favorite part of the workshop was learning about the medical applications of nanoparticles, and delving into how they could eventually aid in a cure for cancer."
"I enjoyed learning about the different majors that can go into nanotechnology after college."
Today's workshops were sponsored by a Community Grant from Edison International. Thank you Edison for making this happen; Your generous support allowed us to inspire many kids into future STEM majors and careers.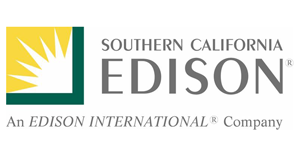 In Collaboration with the USC MESA Program.