100 More Local Students Get Excited about Nano!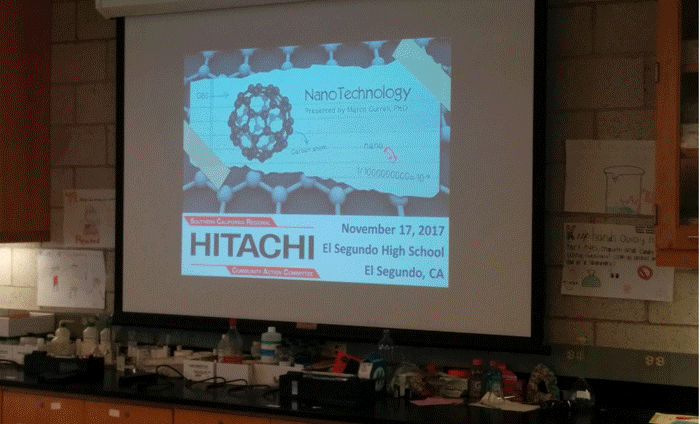 Today, we went returned to El Segundo High School for a second day this week to provide an additional three Discover Nanotechnology workshops to over 100 students. We are grateful for the generous support of the Hitachi Company's Southern California Regional Community Action Committee (SCRCAC)!
El Segundo High School has expressed strong interest in bringing Omni Nano back for more workshops soon. We can't wait to inspire more local students!