Another Year Inspiring at the Adelante Young Men Conference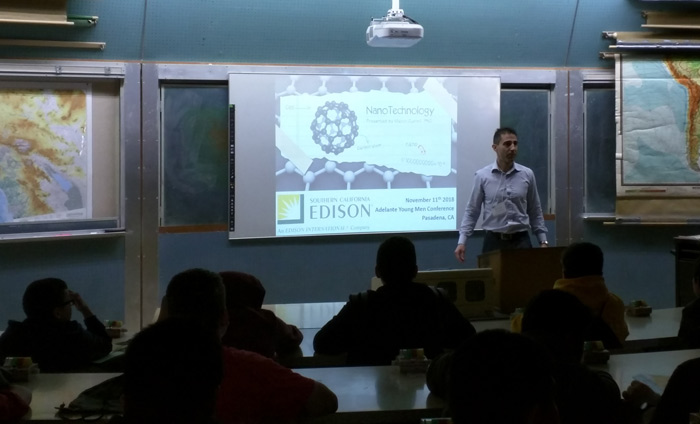 Omni Nano is proud to have attended the Adelante! Young Men (AYM) Conference as a speaker for the fifth consecutive year. The annual conference brings over 2,000 boys and young men together with professional males to serve as real-life role models. AYM draws a diverse crowd with a focus on Latino youth and professionals.
This year, we provided two inspirational and interactive nanotechnology workshops to 80 enthusiastic participants. We always enjoy spreading knowledge and love for STEM throughout the community and are already looking forward to next year's conference.
From both Omni Nano and the students we serve: thank you, Southern California Edison, for your sponsorship!