Confidence Foundation Grant Awarded to Omni Nano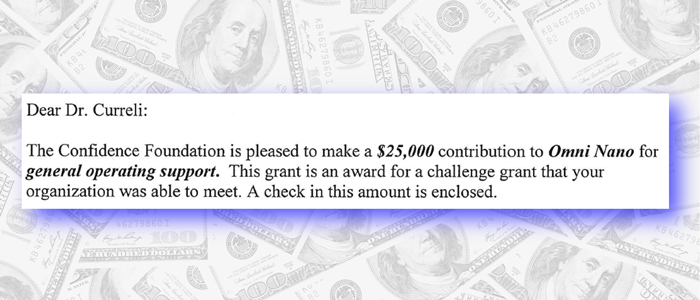 Omni Nano is honored to be awarded a grant by the Confidence Foundation.
"This milestone, accomplished by Omni Nano and our supporters, will allow us to take our mission to the next level and finalize our digital curriculum. I'm encouraged and excited for our continued progress in nanotechnology education! We look forward to a thriving relationship with the Confidence Foundation for the years to come. Their support is such an incredible endorsement for our organization!" exclaimed Dr. Marco Curreli.