Free Online Class Now Available in Spanish!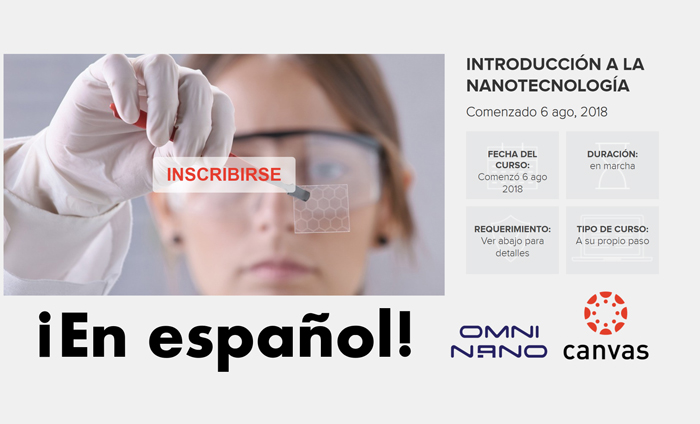 Omni Nano is proud to announce the launch of our second free online course! Now, half a billion new students in the Spanish-speaking world have access to nanotechnology at their fingertips.
"Introducción a la nanotecnología" is the Spanish-language version of our popular MOOC (massive open online course), "Introduction to Nanotechnology." Learn how you can help save the world with nanotechnology – click here to enroll now!