Hitachi Sponsors Workshops in El Segundo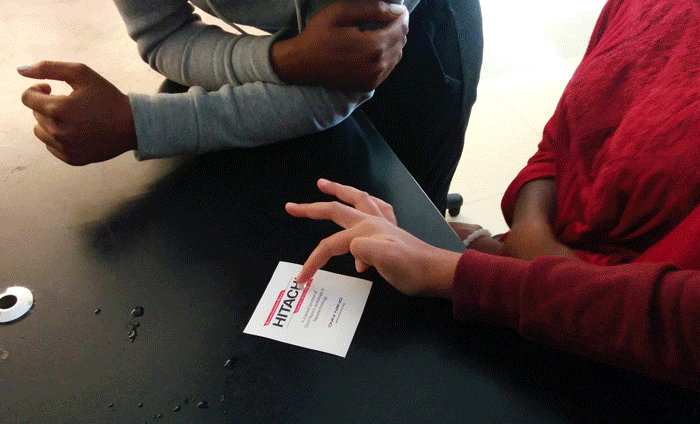 This morning, Omni Nano educators headed to El Segundo High School to present four back-to-back Discover Nanotechnology workshops to over 140 students, thanks to the generous support of the Hitachi Company through their Southern California Regional Community Action Committee (SCRCAC).
The students were captivated by the popular workshop, engaged by the connections they saw between the chemistry they were studying in class and the novel world of nanotechnology they were being introduced to. Students who were able to answer pop-quiz questions following the presentation were thrilled to receive a special prize: a super-hydrophobic cloth with Hitachi's logo!
We are excited to return to El Segundo HS this Friday for another round of three workshops.  Thank you, Hitachi!