Nanoscience Institute Workshop Calendar Released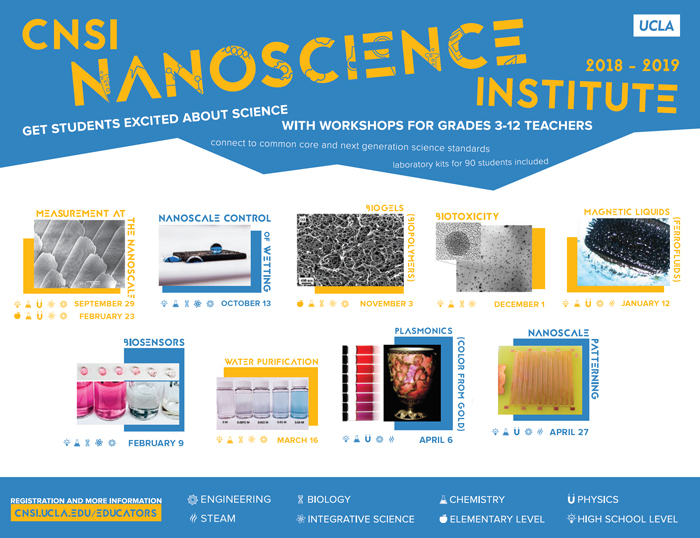 It's the beginning of a brand new school year, which means the Nanoscience Institute is back! This free program is going on its 15th year providing science teachers with all of the resources they need to introduce their students to nanotechnology with exciting and fun lab activities.
We are excited for all of these labs, especially the new ones about magnetic liquids and plasmonics! The first workshop will be held next month and will focus on measurement at the nanoscale. Check out the just-released 2018-19 workshop calendar above for more details.
Our founder, Dr. Marco Curreli, always enjoys volunteering to "teach the teachers" through this program at the California NanoSystems Institute (CNSI) at the University of California, Los Angeles (UCLA). We're excited to be going into the fourth year of this partnership!
Are you an educator interested in participating in these free workshops? Visit the CNSI Educators Portal or contact us today!