Nanotechnology Education Workshops Featured at HI-TEC Conference

This week, Omni Nano was invited to attend the High Impact Technology Exchange Conference (HI-TEC) in Utah, sponsored by the National Science Foundation (NSF)'s Advanced Technological Education (ATE) program.  The 4-day conference included several workshops focused on nanotechnology education in which we were delighted to participate.
Monday kicked off with the invitation-only Critical Issues and Best Practice in Nanotechnology Education Forum 2017, led by Dr. Mike Lesiecki (Director, Maricopa Community Colleges [MATEC]) and Robert Ehrmann (Managing Director, Nanotechnology Applications and Career Knowledge [NACK] Network, Penn State University).  After an engrossing keynote speech by Dr. Marc Porter (Director, Nano Institute of Utah; and Director, Center for NanoBioSensors), we had a fascinating roundtable discussion focusing on the critical need to bridge academia with industry.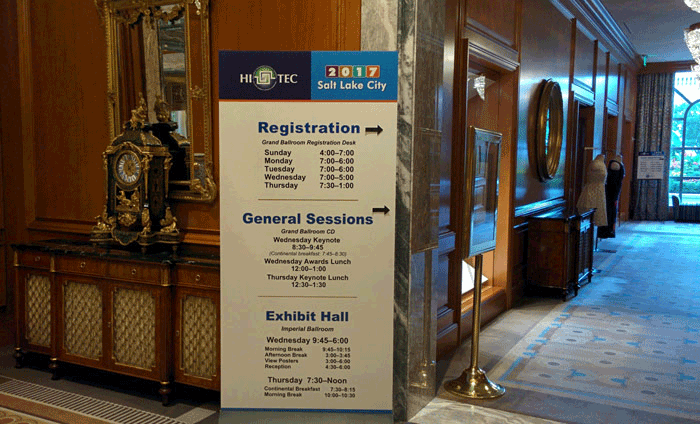 Towards the end of the workshop, we enjoyed a working dinner presentation hosted by Dr. Osama Awadelkarim (Center for Nanotechnology Education and Utilization and Professor of Engineering, Science, and Mechanics; Penn State University).  In the talk, "Presentation Nanotechnology," Osama and Bob discussed the NACK Network's new professional development program for online workshops.
On Tuesday, we attended the Micro Nano Technology (MNT) Special Interest Group workshop, organized by Kristine Schroeder (Director, Seattle's Hub for Industry-driven Nanotechnology Education [SHINE] Center).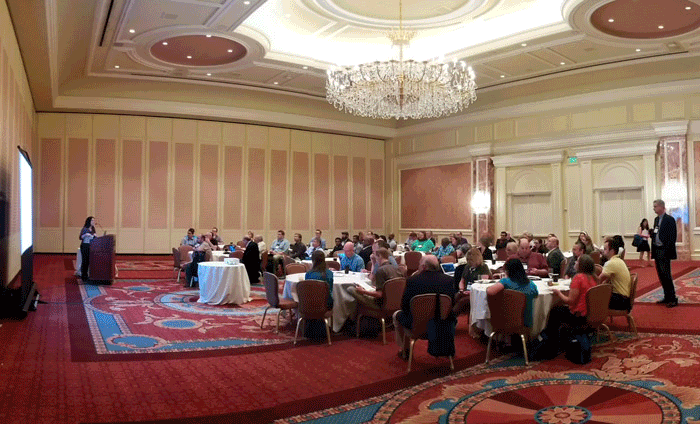 After the opening session by Kristine, we broke out into various morning workshops.  I attended a compelling session entitled "The National Nanotechnology Coordinated Infrastructure and Community Colleges: New Opportunities and Challenges for Collaborations in Workforce Development," led by Raymond Tsui and Trevor Thorton (National Nanotechnology Coordinated Infrastructure [NNCI] Southwest), Dr. Osama Awadelkarim, and Dr. Nancy Healthy (Georgia Tech Institute for Electronics and Nanotechnology).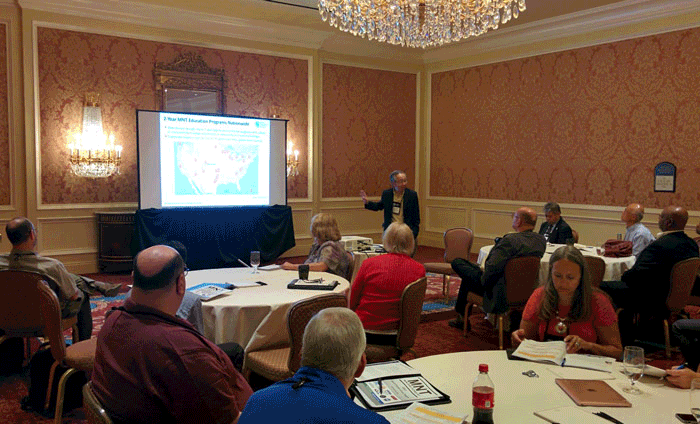 The entire MNT group was then treated to a visit of the University of Utah, including a luncheon and keynote presentation by Rick Russel (President, Merit Sensor Systems).  After lunch we toured the university's nanofabrication facilities and heard poster presentations by current students.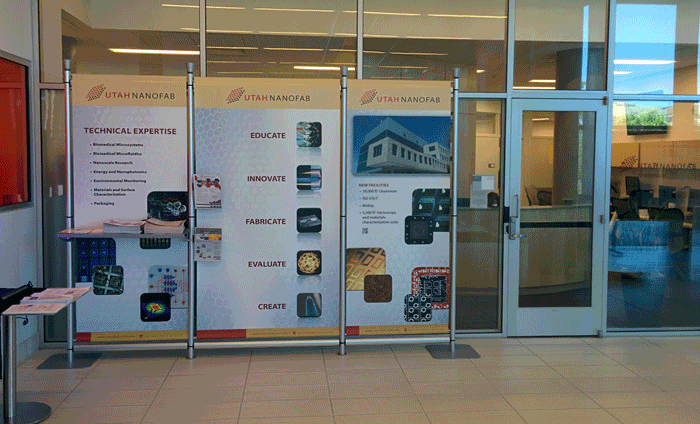 Overall, HI-TEC was a wonderful experience with a great group of like-minded STEM professionals.  We can't wait to see you all next year in Miami!