We Have Been Challenged!!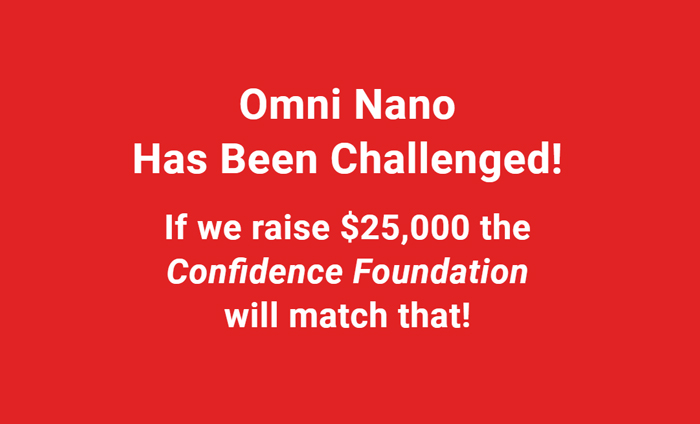 Omni Nano has received a "next level" opportunity through a Challenge Grant, in the amount of $25,000, from the Confidence Foundation (Whittier Trust Family Office).
This grant will enable us to expand our outreach and inspire more students!!
While the deadline for this Challenge is October 2017, the Confidence Foundation will fund Omni Nano as soon as all funds are secured. To date we have received 20% of our goal, but in order for us to fully benefit from this opportunity, we need YOU!
Every dollar of support helps us reach our $25,000 goal, which will be matched through The Confidence Foundation. Please make your tax-deductible contribution today. To donate, click here.