You won't believe how much your finances rely on STEM!
Even if you have no personal interest in a STEM career, know that your daily financial life is highly impacted by STEM research and applications. Don't believe us? Check out how the banking and finance industry heavily relies on science, technology, engineering, and math!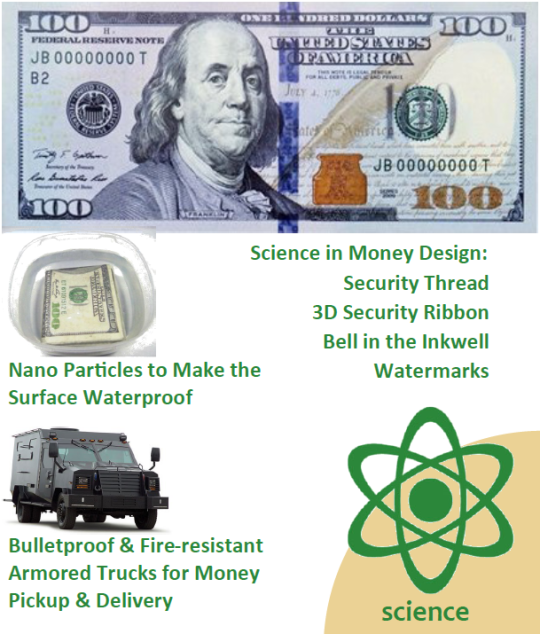 Have you noticed the changing face of American money? Anti-counterfeiting security and long-term durability are of the utmost importance for paper currency, like U.S. dollars. To keep up with these concerns, the Treasury plans to continue updating our bank notes every 7-10 years, and our money has already been completely redesigned in the last several decades.
Did you know that our money is chemical- and soil-resistant? This allows it to remain in circulation longer. And added security measures — like micro-printing, watermarking, and optically variable ink — make it more difficult to print counterfeit money. For example, the new $20 bill contains a fluorescent security strip which glows green only under ultraviolet (UV) light. Other inks change color depending on how the bill is tilted, which is why you'll often see cashiers viewing higher-valued currency from different angles before accepting it as legal tender.
The next generation of our currency may even contain embedded microchips — such as the RFID (radio-frequency identification) chips being adopted by all major credit cards — or even nano-tags to bolster security. Wow!
More STEM application examples within the banking and finance industry are outlined below: